As the first city in Croatia, Ludbreg will soon get Newton rooms.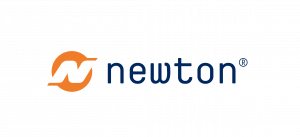 These are rooms where education is provided in the field of science, technology, engineering and mathematics through an inspiring learning environment.
The Newton rooms will be realized through the project ``Regional Scientific Center for Primary School Education in the STEM Area``, acronym LORI, with a total value of HRK 22,217,250.00 or EUR 2,950,302.10.
Of the mentioned amount, 85% is financed from the Financial Mechanism of the European Economic Area, while the remaining amount is provided from the state budget.
With the project, we plan to solve the problem of insufficient spaces for STEM education and activities in the area of ​​Ludbreg and Varaždin County, the lack of adequately equipped STEM classrooms, the lack of knowledge and skills of teachers, educational workers and students in the STEM field, and reduced opportunities for students in the existing elementary school education system. We will solve the problem in such a way that we will develop a system that will consist of professionally trained teachers and other educational workers with strengthened teaching capacities in the field of STEM, ICT and entrepreneurship, we will create a basis for the development of individualized programs based on the needs of students and we will introduce the methodology of knowledge transfer in an informal environment, i.e. in modern and adequately equipped STEM classrooms that will be adapted to the needs of students.